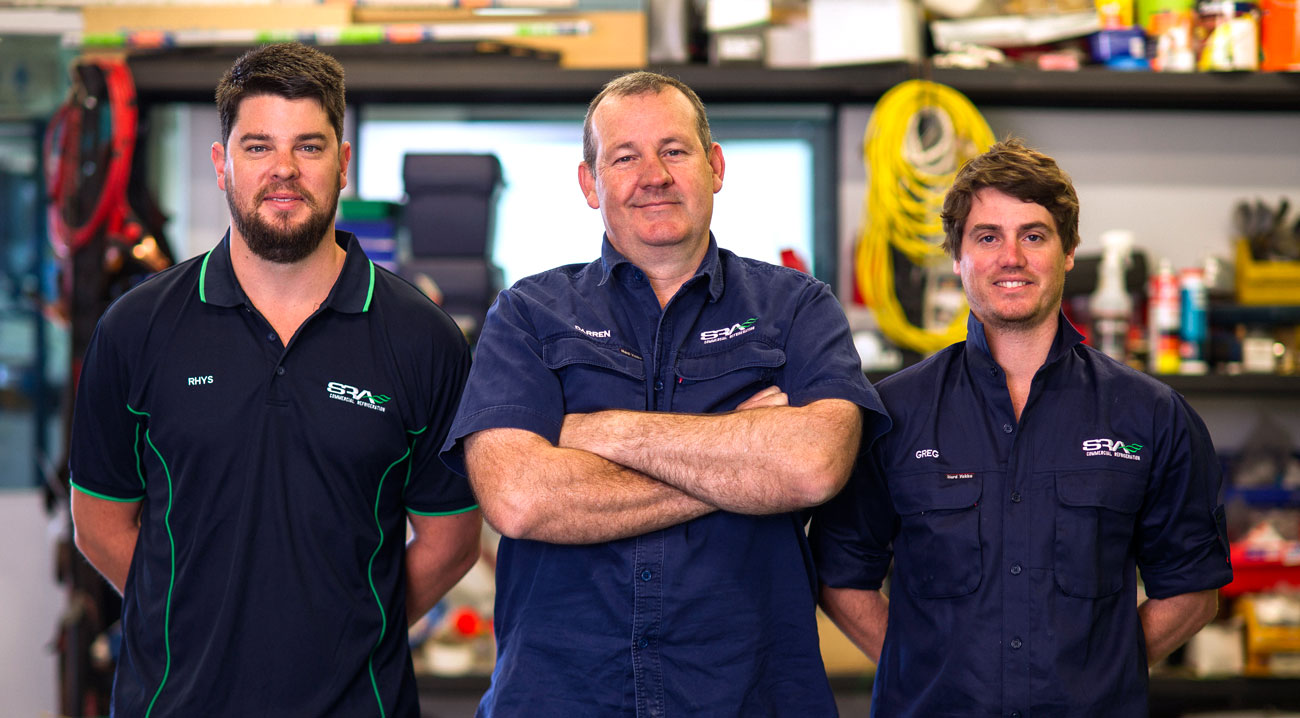 About SRA
SRA is built on solid foundations of professional service and it is these foundations that enable us to expand our refrigeration business and grow every year.
Scarborough Refrigeration commenced trading in 1983 by Mr Rod Hewitt. Many clients remember Rod's dedicated and personalised approach. In those early years, Rod installed, maintained and serviced all types of refrigeration equipment, from car air-conditioners and house fridges, through to large process factory cool rooms. It was Rod's hard work and attention to detail that established the foundation for what is today, one of Perth's most well-known and respected refrigeration maintenance companies.
Darren and Trish Dwyer purchased Scarborough Refrigeration from Rod on the first of July 2000, which coincided with the implementation of the GST. Darren and Trish had operated Doubleview Air Conditioning for a number of years and Darren was good friends with Rod, having worked with Rod in 1986. Scarborough Refrigeration and Doubleview Air Conditioning were amalgamated into Scarborough Refrigeration and Air Conditioning Pty Ltd, with a strong emphasis on fridge and freezer service and repair to the commercial industry.